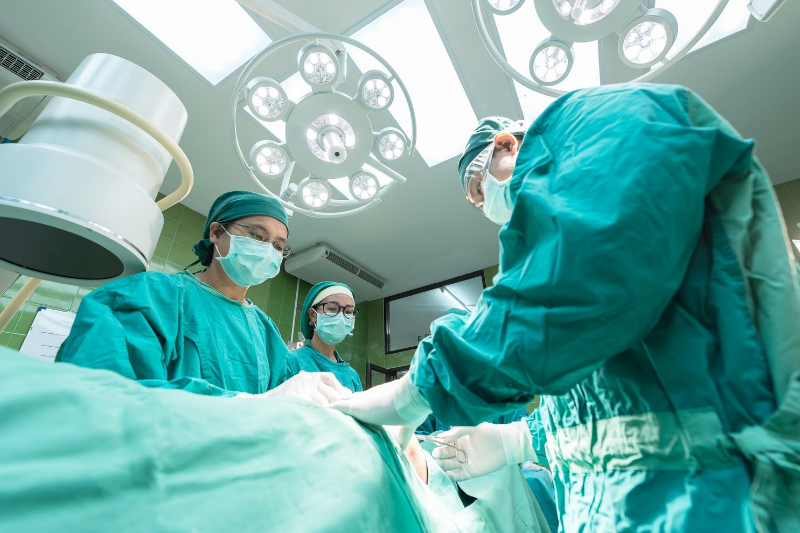 03 Jan

Why Asian Healthcare Growth is Accelerating

Healthcare stocks have been historically prized for their resilience and stable growth.

But that perception may be changing soon, especially in Asia.  

Take Singapore's health expenditure, shown in the graph below. 

Between 2009 to 2019, the decade prior to the pandemic, healthcare spending rose by a little under 12% per year. 

While it's an impressive growth rate, government healthcare spending has shifted to a higher gear on the onset of the pandemic.

When the virus hit Singapore's shores, spending rose by over 66% in just two years, as shown below. 

The reason behind the increase is fairly obvious.

Additional funds are needed for the prevention, containment and control of COVID-19. 

We see this trend in major Asian countries as well.

In Indonesia, healthcare expenditure is expected to more than double from a little under 114 trillion rupiah in 2019 to over 255 trillion in 2022. 

Meanwhile, in the Middle Kingdom, the Chinese government has increased COVID-19 related spending by 75% in 2020 alone.  

At the same time, India is also spending big, with the healthcare and wellbeing budget doubling to 2.2 trillion rupees for its latest fiscal year. 

As Asia's healthcare system retools for the post-pandemic future, we expect the demand for healthcare to be sustained as life expectancy increases around the region. 
Living a longer, better life
The average life expectancy in lower-middle and low-income countries in Asia was 70 years in 2018, up from 64 years in 2000. 
As a whole, Singaporeans are living longer too. 
The average life expectancy for Singaporeans at birth was a little under 82 years back in 2010. In 2020, the life expectancy grew to almost 84 years, as shown in the diagram below. 
Unfortunately, living longer also comes with complications. 
According to the Singapore Healthtech Agency, Singaporeans are living with ill health for 1.5 years longer compared to 1990. 
In short, while the population is living longer, there is an increasing need for better medical care as we advance in age. 
The growing demand should benefit multiple industries such as hospitals, drug manufacturers, medical device producers, hospital suppliers, and distributors of medical-related products. 
The coming silver tsunami
Singapore's population, on average, is progressively becoming older. 
According to ParkwayLife REIT (SGX: C2PU), higher life expectancy and low fertility rates has led to the population aged 65 or older rising to 15.2% of the total resident population.
This trend is not expected to slow in the coming years.
By 2030, the Asian Development Bank (ADB) projects that 27.5% of Singaporean residents will be 65 and above. 
And by 2050, the ratio of the elderly population will rise to 32.6%. 
The rise in the number of older residents is not unique to Singapore. 
Korea is expected to have well over a third of its population aged above 65 years by 2050. 
China may see its elderly cohort account for close to a quarter of its population in 30 years while Thailand is projected to have a fifth of its residents from the advanced age group over the same period.
As a whole, ADB is estimating that there will be 923 million elders in Asia by 2050. 
In essence, the demographic shift supports growing demand for affordable and quality healthcare in Asia. 
More importantly, we expect this trend to last for years, and possibly even decades.
Get Smart: The sweet spot
We're investing for our long term financial future. And when we do that, we look at industries that will still be highly relevant in 10 years time and more.
The Asian healthcare industry, with the tailwinds described above, certainly fits the bill.  
To be sure, not all healthcare stocks will benefit.
For instance, in May 2020, hospitals in Singapore had to reduce non-urgent surgeries to cater to the rise in COVID-19 cases. 
Similarly, medical tourism has suffered from the closed borders.
And not every stock within the industry will succeed in the long term.
But that's where we come in. 
With decades of stock market experience and countless hours of research behind us..
Our team has decided that the opportunities the Asian Healthcare industry provides is one that is too big to ignore.
Look out for our next article where we'll cover why we are investing in Asian Healthcare.
For over 30 years, David Kuo has successfully built many winning portfolios. What's his secret? We break it down for you in our latest FREE special report. Discover his strategies and stock insights for 2022. Click here to download now.