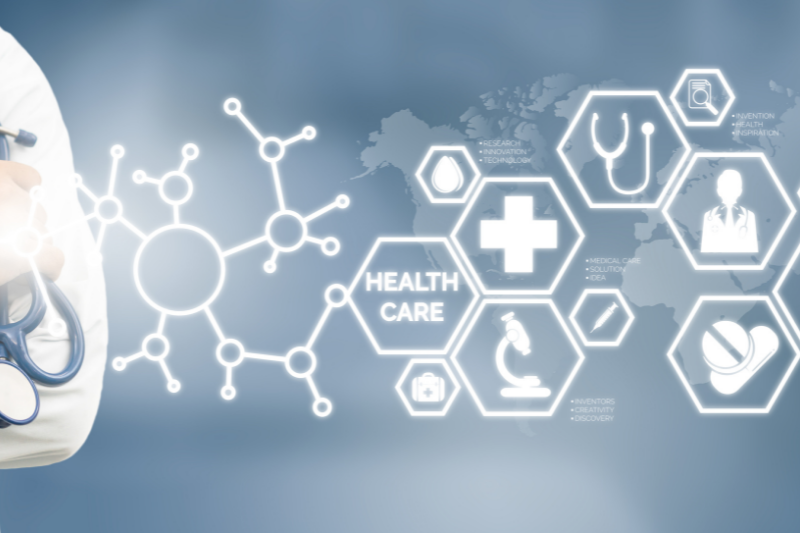 05 Jan

Why We Are Investing in Asian Healthcare

As the saying goes — in life, nothing is certain except for death and taxes. 

Thankfully, we have better access to healthcare today compared with the past, helping us live longer. 

Meanwhile, if we assemble a strong dividend portfolio, it can generate income to help pay our taxes.  

In this context, investing in dividend stocks from the healthcare industry kills two birds with one stone …. 

…and in the process, it also helps you stave off two of life's eventualities. 
The healthy choice 
Healthcare is not just about hospitals and clinics. 
The field of opportunities is wide, ranging from drug manufacturers, medical device manufacturers, hospital suppliers and distributors of medical-related products. 
Examples of healthcare-related companies include … 
Global biopharmaceutical firm

Pfizer

(NYSE: PFE), which doesn't need any introduction, has a large presence in Asia.  

Malaysia's

Top Glove

(SGX: BVA), the world's largest disposable gloves manufacturer, is a key supplier to hospitals around the world. 

Japan's

Olympus

(JPX: 7733) is the global market leader in endoscopes. 
… and that's not the end of the investment opportunities.  
Your healthcare masterplan
Singapore's masterplan for the future of the nation's healthcare acts as a valuable guide for investors. 
The government's efforts extend beyond healthcare by encouraging its residents to lead a healthier life and expanding healthcare delivery beyond hospitals.
These initiatives suggest that there are investment opportunities in helping the population keep fit, stay healthy, and provide better access to healthcare services at affordable prices. 
The Ministry of Health's (MOH) three-prong approach shifts the focus from healthcare to health, community and value. 
Beyond healthcare to health: As another saying goes, prevention is better than cure.
Encouraging a healthier lifestyle is key to reducing the progression of chronic diseases and stopping the typical causes of ill health.  
This movement could benefit companies such as Apple (NASDAQ: AAPL), which has sold an estimated 100 million Apple Watches since its launch in 2015. 
Awareness of personal and living hygiene is also on the rise, judging by the rising demand for personal care and home care products. 
That's certainly what we see when we drill down into individual companies. 
For instance, Reckitt Benckiser's (LSE: RKT) Dettol revenue has been sustained at 40% above pre-pandemic levels. 
Beyond healthcare to community: As the pandemic puts a strain on hospital resources, the healthcare delivery system has to shift away from hospitals to the community. 
For instance, Abbott Lab's (NASDAQ: ABT) FreeStyle Libre device, a continuous glucose monitoring system, saw revenue increase by close to 43% year on year in 2020, bringing in US$2.6 billion for the company. 
With Asia having the highest instances of diabetes mellitus, more devices that help manage the incurable disease will be needed.
Beyond healthcare to value: Rising costs are also intensifying the focus on resource efficiency.  
  Thankfully, companies such as Singapore's Raffles Medical Group (SGX: BSL) are doing their part. 
The Singapore group adheres to the Group Practice Model, a mode of practice that is adopted by internationally-renowned institutions such as the Mayo Clinic and the Memorial Sloan Kettering Cancer Centre. 
Under this model, patients are treated by a team of multi-disciplinary physicians, thereby providing coordinated, quality care.
It's good for the business too, as the company's management credits its approach to setting itself apart from other competitors.
Get Smart: Tailwinds on our back
When it comes to investing, it's always better to have the tailwinds at our back rather than to fight against persistent headwinds. 
Back home, Singapore's healthcare market is expected to double from S$29.8 billion in 2020 to S$68.7 billion by 2029, according to Fitch Solutions. 
A sizable portion of the market spend comes from the government but private companies will have plenty of room to play their part in supporting the population's healthcare needs. 
From the above, we can see that there is a wide range of needs to be served, providing a fertile ground for investment opportunities. 
As a Smart Investor, we are better off putting our money where the growth is most likely to happen. 
And for us, Asian healthcare looks like the next big thing.  
This is your chance to tap into David Kuo's decades-long experience in one sitting! We have released a Special Free Report that outlines his strategies for 2022 and beyond. If you're looking into dividend stocks next year, then this FREE report will be invaluable to your success. Click here to download now.