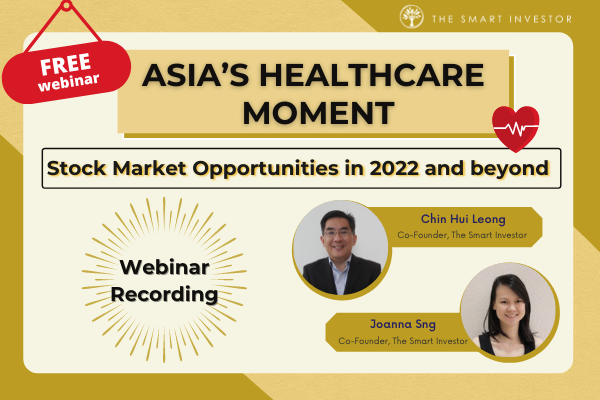 19 Jan

Webinar Recording: Asia's Healthcare Moment

Missed out on our latest webinar? Or just want to relive some moments? Our recording for Asia's Healthcare Moment is now available!

Over the past 2 years, Singapore ramped up healthcare spending by S$7.5 billion. This increase is the same as that of the last 10 years! For healthcare stocks with Asian exposure, this represents a massive opportunity for growth. Top stocks, predictions, strategies…our team did not hold back.