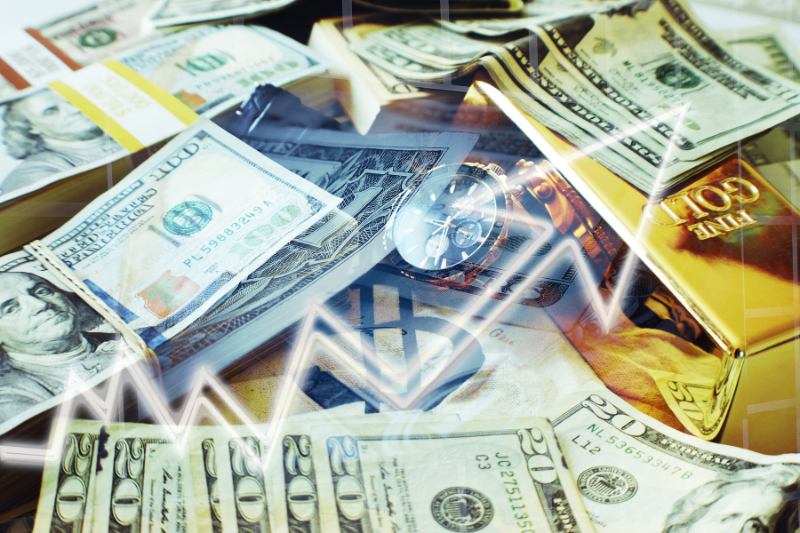 17 Aug

How You Can Earn Passive Income Without Buying a Property

It's no secret that Singapore is a nation obsessed with property.

Prices for HDB resale flats have continued to scale new highs, climbing 2.8% for the second quarter of 2022 after rising by 2.4% in the first quarter.

These increases have continued for nine consecutive quarters.

Meanwhile, rental prices for both HDB flats and private property have seemingly defied gravity by continuing to rise, even as Singapore faces a looming recession.

Condominium rentals have risen for a 19th straight month while HDB rentals are up for 25 consecutive months, the longest streak recorded for both markets.

And let's not forget that a few choice HDB units in the Woodlands and Pasir Ris districts have changed hands for more than S$1 million.
A huge commitment and a time drain
While owning property may seem like a surefire way to make money, it is also a huge financial drain.
The down payment alone on a million-dollar condominium will be in the six-digit range, and you get stuck with a big loan that you need to service for years, if not decades.
Aside from being a financial drain, owning a property is also time-consuming.
You need to collect rent from your tenant, search for a new tenant once the current one has vacated, and periodically check on the unit to ensure it's well-maintained and in a liveable condition.
Yet another problem with physical property is that it's tough to diversify – the financial outlay required means you get to only select one, or at most two, properties with little money left to spare.
An indirect way to earn rental
The good news is there's an easier, hassle-free method to earn rental other than owning a property.
The solution?
Buying units of a real estate investment trust (REIT) or shares of a property development cum investment company.
A REIT owns a portfolio of different properties that are managed by a professional manager.
The manager ensures that rental income is collected by the REIT, which is then paid out as distributions to unitholders.
REITs are perfect for income-seeking investors as there is a requirement for them to pay out at least 90% of their earnings as distributions to enjoy tax incentives.
Such a rule makes them suitable as income-generating instruments that churn out a regular, steady dividend every quarter or half-year.
Parkway Life REIT (SGX: C2PU) is a healthcare REIT that owns hospitals in Singapore and nursing homes in Japan.
The REIT has paid out rising core distributions for 13 years without fail, starting from S$0.0683 in 2008 to S$0.1408 in 2021.
Mapletree Industrial Trust (SGX: ME8U) is another REIT that has never failed to increase its distributions since its IPO.
The industrial REIT paid out a distribution per unit (DPU) of S$0.0841 for its fiscal 2012 and the DPU has increased to S$0.138 in fiscal 2022.
Owning a slice of many different properties
Owning a REIT is a great way to gain exposure to a wide range of properties, allowing you to diversify your property ownership.
By doing so, you reduce the risk related to owning just a single property.
Property companies can also provide you with the same type of exposure.
An example is Frasers Property Limited (SGX: TQ5), or FPL.
FPL is a property giant that owns a mix of retail, commercial, and residential properties valued at S$38.7 billion as of 30 September 2021.
Or you can choose to own a slice of blue-chip real estate giant City Developments Limited (SGX: C09).
The group has total assets of S$23 billion as of 30 June 2022 spread out across hotels, development, and investment properties in Singapore, China, the UK, and the US.
Laughing at the taxman
Owning shares of property businesses or REITs also allows you to enjoy rental income tax-free.
Companies are taxed at the corporate level for the rental income they earn, and when you receive dividends or distributions, you need not pay income taxes on this cash inflow.
Contrast this with the rental income earned from owning physical property which has to be declared and added to your earned income to form total chargeable income.
Get Smart: Invest in quality REITs and real estate stocks
You can easily earn a stream of dividend income from owning quality REITs and property stocks.
Not only is this rental income tax-free, but it also allows you to partake in a vast range of properties to diversify your real estate exposure.
The initial outlay is also low, requiring you to fork out just several hundred dollars to buy 100 units of a REIT.
The biggest upside is that you can save time and effort as the REIT is professionally managed by a management team that will ensure the properties are well-maintained and that rental is collected on time.
That's why our co-founder David Kuo believes that property-related stocks are a perfect way for you to start receiving passive income without a huge financial commitment.
In fact, he has even committed S$200,000 of his own money to 20 stocks to show that everyone can do it.
For over 30 years, David Kuo has successfully built many winning portfolios. What's his secret? We break it down for you in our latest FREE special report. Discover his strategies and stock insights for 2022. Click here to download now.
Follow us on Facebook and Telegram for the latest investing news and analyses!
Disclaimer: Royston Yang owns shares of Mapletree Industrial Trust.