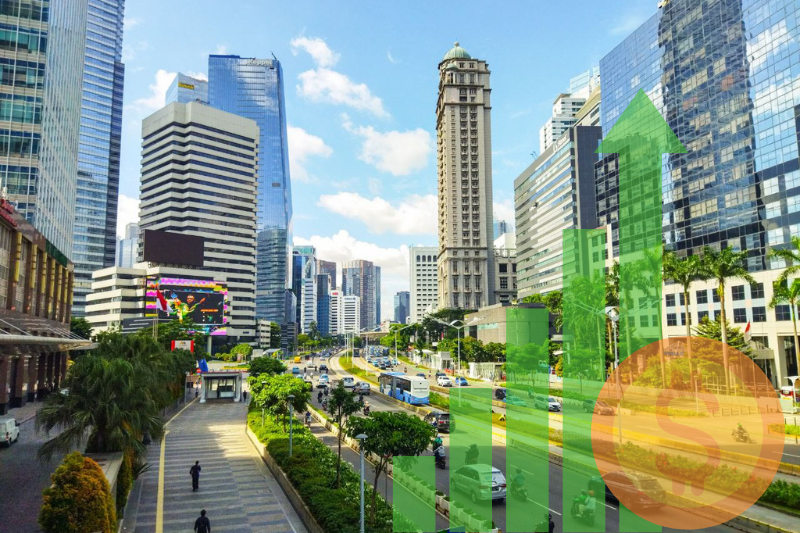 19 Aug

Looking to Increase Your Passive Income? Asia is Where You Should Look for Your Investments

Our co-founder, David Kuo, likes to keep things simple with his investments.

Having spent years working with him, I am able to offer you some clues.

For one, he is an unabashed "income investor", parking his money only in stocks that dole out a dividend.

Secondly, he also believes his stocks should be "everlasting", meaning that they need not be sold for the rest of your life as they can continue to supply you with dividends.

His rules are simple-to-follow BUT effective if you can spend a little time to work on it.

If you've done your stock selection right at the outset, this bunch of dividend stocks should not only supply you with ever-increasing dividends, but their share prices should also march along in tandem as the business becomes more valuable.

In short, you'd be enjoying a sweet mix of capital gains and a flow of passive income that rises every year.

Sound good? Carry on reading.
Stocks for the next generation
Some investors believe that you have to buy and quickly sell to make money in the stock market.
But don't tell that to David.
He views his stocks as assets that he can pass down to his children.
So, you may want to consider thinking longer term too..
After all, if you've parked your money in reliable dividend-paying blue-chips such as DBS Group (SGX: D05) or Singapore Exchange Limited (SGX: S68), these businesses are likely to continue for many more decades or even centuries.
REITs with strong sponsors and a great track record of increasing their distributions should also come under this umbrella.
Some examples include Mapletree Industrial Trust (SGX: ME8U) and Parkway Life REIT (SGX: C2PU).
If you are able to start handing such stocks down to your kids, you are setting them up to receive passive income at an early age.
Getting rich at a young age
Some adult may put off saving and investing until a later age.
In reality, it's best to as early as possible.
In fact, you can also help your child to get started investing.
By handing down some of your shareholdings to the next generation, you can give your kids a head start in compounding their wealth.
As you slowly grow your stakes in dividend-paying stocks, your children will see their portfolio value rise steadily.
The flow of passive income will also start early for them, giving them the best possible start in life.
Remember that these stocks can last not just through your lifetime, but can be handed down over generations.
Your kids can consider handing these stocks down to their kids, thus allowing compounding to work over decades.
Bottom line: if you can get started investing for your kids early, they will thank you in the future.
Minimal effort required
Some investors may think that it is silly to buy and hold stocks, especially when stock prices move up and down, day by day and month by month.
But for David, it's not about the share price, it's about the income that these shares generate.
Think about it for a moment.
What the share price is doing has no impact on the dividends that the business is paying out.
The dividend is a function of the business and if the business continues to do well, then the dividends it pays out will also increase.
Hence, minimal effort is required in monitoring these dividend stocks.
You need to look at their earnings every once every quarter or every half year, to ensure the business is chugging along fine.
And if you can commit to staying focused on the income the business generates, you are likely to get better results..
A massive opportunity lies ahead
If you like what you are hearing so far, there one key thing to share.
David believes that every business has to have a runway to sustain itself and grow.
The Asian Consumer fits the bill neatly here.
The statistics are impressive.
In 2019, 210 of the world's 500 biggest companies by revenue were Asian.
Around 119, or one-third, of the world's 330 unicorns were also Asian. A unicorn is defined as a private company with a valuation of at least US$1 billion.
McKinsey, the global consulting firm, has termed this century "the Asian Century".
You may be surprised at some of the numbers the firm presented.
By 2025, personal financial assets in Asia will make up approximately three-quarters of the global total.
In addition, Asian corporations also contribute US$19 trillion in revenue to the global economy every year.
Furthremore, among the world's 30 biggest consumer markets, Asian countries are expected to demonstrate the swiftest growth.
At present, around 55% of the world's consumers live in Asia, and nearly 76 million Indonesians will join this category by 2030.
In particular, Indonesia is setto become the fourth-largest consumer market behind China, India, and the US.
Countries such as Bangladesh, Pakistan and the Philippines are also expecting sharp growth ahead.
This is your chance to tap into David Kuo's decades-long experience in one sitting! We have released a Special Free Report that outlines his strategies for 2022 and beyond. If you're looking into dividend stocks next year, then this FREE report will be invaluable to your success. Click here to download now.
Disclosure: Royston Yang owns shares of DBS Group, Singapore Exchange Limited and Mapletree Industrial Trust.