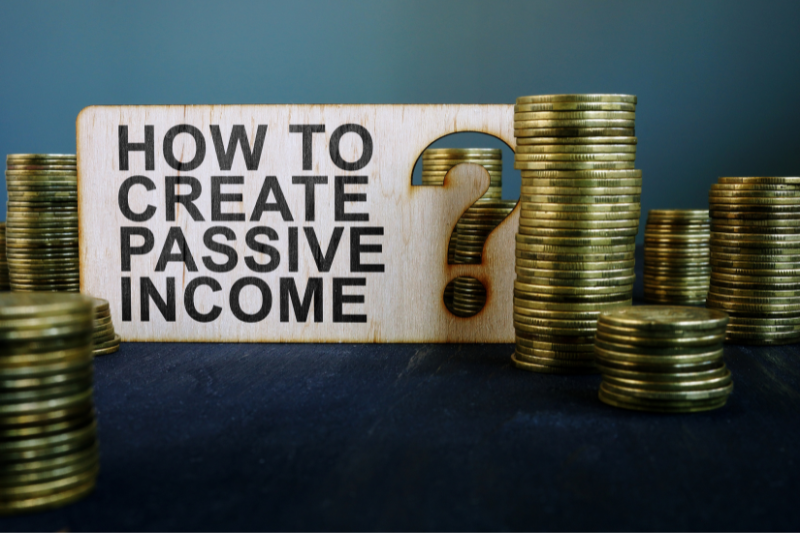 24 Aug

How This Asian Trillion Dollar Trend Can Create Passive Income for You

Warren Buffett is an investing hero to many investors. 

But when it comes to dividend investing, I defer to my co-founder, David Kuo. 

David has been investing for a good part of three decades, and I am privileged to have been working alongside him for close to a decade.

Of course, you can't help but to learn a thing or two when you are sitting next to David.

Most of all, there are three key benefits to putting your money in dividend stocks:
Dividends serve as a great source of passive income

Great businesses provide sustainable dividends  

If you tap on a long-term trend, you stand to receive passive income for life
Of the three factors above, the last one deserves your utmost attention. 
If you stick around till the end, I promise to show you why Asian Healthcare is THE trend worth looking at today.  
Dividends as your passive income 
Singaporeans have one of the highest rates of home ownership in the world. 
As such, it will be not surprising if most residents dream of owning a second property to rent out and earn passive income. 
Yet, with home prices where they are today, not everyone can afford the capital outlay. 
This is where dividend stocks offer a great alternative. 
For instance, Johnson & Johnson (NYSE: JNJ), a US$445 billion healthcare behemoth, offers a decent 2.7% yield for its investors.
While the yield may not set your pulse racing, J&J has an incredible history of increasing its quarterly dividends for over 60 years, a track record that is only matched by 11 other companies. 
In fact, between 2011 and 2021, J&J's dividend per share has grown from US$2.28 to US$4.24 and is on the verge of doubling over this period. 
As such, while the current dividend yield may not excite …
[You will want to remember this point!]
… if J&J is able to continue growing its dividends over time, you will be rewarded with more money in your pocket without lifting a finger. 
Does that sound like something worth pursuing? 
If your answer's YES, then the next key point is SUSTAINABILITY. 
Sustainable business, sustainable dividend
Finding a dividend stock is not difficult. 
A few strokes of the keyboard and you will have more stock ideas that you can handle. 
But that's not the point. 
What you want is NOT just dividends. 
Instead, what you want are SUSTAINABLE dividends. 
Always remember this point. 
Dividends don't appear out of thin air. 
Dividends are paid by companies using cash. 
Furthermore, there has to be a business that is able to generate said cash CONSISTENTLY in order for the business to keep paying you a dividend …
… just as we have seen with the example of J&J above.  
The healthcare company's track record of raising dividends for 60 years is far from being a flash in the pan. 
Instead, its dividends are backed by cold, hard cash in the form of free cash flow, as shown below.  
You can think of free cash flow as cash that a company generates after spending what it needs to sustain its business. 
The term FREE denotes that the business is free to choose what it does with this excess cash that it has on hand. 
For David, the choice is clear.
Money is our hand (being paid a dividend) is better than money that could be wasted by the management team on something frivolous.
That's why David is always on the hunt for companies such as J&J which have a proven track record of sharing their spoils with investors.
If you have a business that is a SUSTAINABLE cash generator and CONSISTENTLY shares its excess cash with shareholders in the form of dividend, you have a dividend stock contender worth studying.
The trillion dollar Asian trend happening now
By now, I hope you agree that SUSTAINABILITY is the key for dividend stocks.
But sustainability does not just happen.
You need to look for it.
On this note, there is our third and final ingredient worth considering …
…. a sustainable business trend that can last for decades.
Think about it.
If there is insufficient demand, a business will eventually run out of customers to serve.
Therefore, you need to find a source of durable demand for goods and services, which in turn, can sustain a business for years, if not decades.
This is where we believe Asian healthcare is the trend to watch.
Consider this key figure …
Asia's healthcare expenditure is estimated to exceed US$4 trillion in 2024.
This projection, which was made in 2018, could prove to be conservative.
According to McKinsey, governments in Asia only spend an average 4.5% of their GDP on healthcare which pales in comparison with the OECD countries' average of 12%.
It's no wonder that current projections point to Asia's healthcare spending growing at a rate that is TWICE the rest of the world between 2020 and 2030.
There is other supporting data that healthcare demand will continue to increase, especially in Asia.
An ADB study estimates that there will be 923 million senior citizens, aged 65 and above, in the region by 2050.
The World Health Organisation (WHO) notes that the elderly need more care for physical health issues such as injuries and disabilities that will affect mobility, as well as mental health issues such as dementia.
A good healthcare system is needed to cope with the inevitable.
Sounds interesting? Great.
Now that you understand the key ingredients for sustainable, passive income, allow us to talk about The Asian Healthcare Portfolio where we seek to tap on this durable trend to find reliable dividend payers such as J&J.
This is your chance to tap into David Kuo's decades-long experience in one sitting! We have released a Special Free Report that outlines his strategies for 2022 and beyond. If you're looking into dividend stocks next year, then this FREE report will be invaluable to your success. Click here to download now.
Disclosure: Chin Hui Leong owns shares in Johnson & Johnson