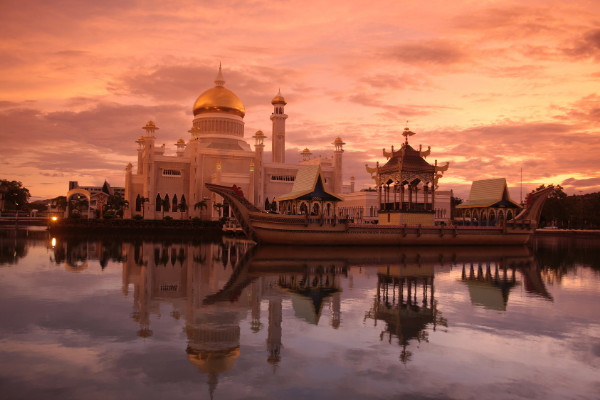 21 Jan

Why Asia is the Next Great Growth Region to Invest in

Traditionally, most companies look to the western countries for new innovations.

However, this trend is about to change.

There are compelling reasons to believe that Asia is set to be the next big growth engine in the next decade and beyond.

The COVID-19 pandemic has further accelerated this shift, as evidenced by the problems many countries have faced in taming the coronavirus.

According to the World Economic Forum, China is believed to be the only country in the world to post positive GDP growth last year, as it has tackled the pandemic and resurgence in cases much better than many of its western counterparts.

There are other clear signs of great potential in Asia if investors cared to dig deeper.

We explore some of these to understand how this potential can translate into great investment ideas.
Rising affluence
According to Kent Wertime, co-CEO of Ogilvy Asia-Pacific, a marketing and public relations agency, South Asia is set to become the epicentre of middle-class growth in the next decade.
His projections predict that countries such as India, Pakistan, Southeast Asia, Indonesia and Vietnam are central to this growth.
One of the key drivers is the increase in higher education for women, an important cohort that will drive these economies forward and bring about more social change.
Rising incomes and more affluent customers also translates into higher levels of consumption.
The number of middle-class households in China is forecast to grow at a 10% compound annual growth rate, eventually bringing around 600 million Chinese into the middle-class income bracket.
With a large swath of people receiving higher education, this group will be able to secure better jobs that will lead to higher overall incomes, thus lifting millions of families out of poverty.
Vast online potential
The pandemic has also accelerated the shift to online methods of communication, work and study.
This explosion in smartphone and data usage bodes well for retailers who are increasingly relying on e-commerce to sell their products and services.
New retail trends show that more brands are now employing a "phygital" marketing concept that encompasses both physical and digital methods.
Banking has also gone digital with Hong Kong launching its first batch of eight digital banks late last year.
Singapore has followed suit by awarding four digital bank licences to applicants at the end of 2020.
Now, Indonesia's financial watchdog OJK looks set to issue the country's first digital banking licence this year.
This move will be a watershed moment as the world's fourth most populous country is severely underbanked with 52% of Indonesian adults, or 95 million people, without a bank account.
Similarly, Malaysia is also planning to issue up to five digital bank licences by 2022, and the Philippines has approved a new digital banking framework, paving the way for licences to be awarded in the future.
A huge population to tap on
Approximately 4.3 billion people are living across Asia, more than the combined populations of both North and South America, Europe and Japan.
This astounding fact means there are many opportunities to tap on this huge population for growth.
Asia is strengthening its infrastructure, spending on 5G networks and adopting new technologies that should benefit this huge population in the years to come.
If even a fraction of this population increases its spending on goods and services, it would power consistent growth for the foreseeable future.
Asian unicorns
Many private companies have grown rapidly in the last few years to become what is known as "unicorns" – businesses that are valued at more than US$1 billion.
The most recognisable name is Grab, a conglomerate that has its fingers in many segments including food delivery, online payments and ride-hailing.
Grab is reportedly mulling an IPO in the US this year to raise US$2 billion, and the company was most recently valued at US$14 billion.
Other unicorns with solid potential for an IPO include Indonesia-based Tokopedia, an e-commerce player, and Traveloka, an online travel app.
Tokopedia and Traveloka are reportedly valued at US$7.5 billion and US$5.5 billion, respectively.
Get Smart: Asia is poised to do well
Multiple tailwinds signal strong growth ahead for Asia.
And as investors, we should actively participate in this growth and open ourselves up to this massive opportunity.
These long-term trends will usher in a new era of prosperity for Asia, and along with it, bring wealth and riches to investors who select the right businesses to ride the wave.
And we'd like to invite you to join us as we participate in this growth. Next week, we'll be opening up limited seats to our premium service, David Kuo's Income Portfolios.
The service is strictly by invitation only, so if you'd like to receive your exclusive invitation, click HERE to sign up for the invitation now!
Disclaimer: Royston Yang does not own shares in any of the companies mentioned.