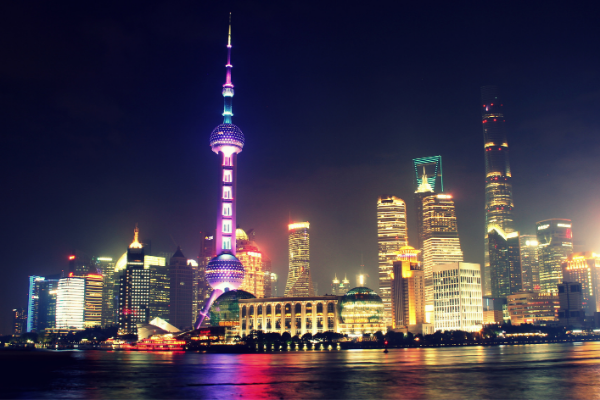 17 Jan

3 Great Reasons Why You Should Include Asia in Your Portfolio

There's been a lot of talk on growth investing over the past year.

Growth stocks have performed very well last year despite the ongoing pandemic, with the technology-heavy NASDAQ Composite Index climbing by 21.4% in 2021.

As many countries begin their recovery, investors have been rushing towards big names that have continued performing well.

The largest technology stocks such as Alphabet (NASDAQ: GOOGL), Meta Platforms (NASDAQ: FB), Microsoft (NASDAQ: MSFT), Apple (NASDAQ: AAPL) and Amazon (NASDAQ: AMZN) have thrived.

The acceleration in businesses and individuals shifting online and resultant explosion in data usage have led to outperformance in the growth cohort.

The shift has been noticeably centred around the US, where huge liquidity exists and where many investors converge for a myriad of opportunities.

But they are all missing the elephant in the room.

I'm talking about Asia and its vast potential.

From our vantage point, the Asian region offers many enticing opportunities for investors to enjoy sustainable, long-term growth over years, if not decades.

Here are three great reasons why Asia should deserve a place within your investment portfolio.

Savvy entrepreneurs

Asia has already recorded a few notable successes that have even made the West sit up and take notice.

Sea Limited (NYSE: SE), a gaming and online payments company, was founded by Forrest Li and raised US$1.2 billion in an IPO in October 2017.

The company was valued at around US$4 billion upon its listing but has now grown into a US$100 billion behemoth in just four short years.

Sea's clout was on display when it was awarded a digital full bank licence by the Monetary Authority of Singapore in late 2020.

One of Asia's most promising technology companies, Grab (NASDAQ: GRAB), was listed through a merger with a special purpose acquisition company, Altimeter Growth Corp, late last year and is now worth close to US$23 billion.

The company, co-founded by Anthony Tan in Malaysia back in 2012, offers a plethora of services from food delivery to payment services and has penetrated countries such as Singapore, Malaysia, and Indonesia.

And let's not forget the technology titans of the East: Tencent Holdings (SEHK: 0700) and Alibaba Group (SEHK: 9988), founded by entrepreneurs Pony Ma and Jack Ma.

Tencent's share price has multiplied more than 10-fold over the last decade.

The rapid ascension of these Asian companies is a reminder that growth is very much alive here in the East as well.

Asia becomes the centre of gravity

Asia is on track to form the bulk of the world's gross domestic product.

More and more companies around the world have singled out the Asian region as a growth destination.

For instance, Starbucks (NASDAQ: SBUX), the ubiquitous coffee giant, has set its sights on growing in China and plans to open a new store every 15 hours for the next five years.

Overall, the company plans to open 6,000 across 230 cities by this year, an achievable goal as it had already opened 5,135 by July last year.

Closer to home, both DBS Group (SGX: D05) and OCBC Ltd (SGX: O39) also have significant exposure to Asia.

DBS derived around a third of its revenue from Asian countries outside of Singapore for the first half of 2021.

For OCBC, around 42% of its loan book in its latest quarter's result came from Asian countries excluding Singapore.

And just last week, United Overseas Bank Ltd (SGX: U11) snapped up Citigroup's (NYSE: C) consumer banking business in Malaysia, Indonesia, Thailand, and Vietnam, underscoring the importance of this region to the bank's future growth.

And many more companies are setting their sights on Asia as a place to plant the seeds of their future prosperity.

Attractive dividends

With a burgeoning middle class and a new breed of entrepreneurs to address the increasing needs of the population, the resulting new demand creates fertile opportunities for investors.

For income-seeking investors, Asia also offers its fair share of dividends.

Singapore is well-known for its reputation as a REITs hub since the maiden listing of a REIT, CapitaLand Mall Trust, back in July 2002.

By now, investors are aware that REITs offer steady, consistent dividends.

That said, investors need to look for the right REITs to invest in over the long-term.

The ones that have strong sponsors, attractive assets with high demand, and the ability to grow their asset bases through acquisitions are those that you can consider.

Many of these REITs offer exposure to real estate in Singapore and parts of Asia.

For instance, Parkway Life REIT (SGX: C2PU) owns hospitals and nursing homes in Singapore and Japan and has remained resilient throughout the pandemic.

Its distribution per unit has even risen year on year in the last quarter despite the crisis.

Elsewhere, many consumer stocks listed in Hong Kong also pay more than a decent dividend yield.

These companies tap into the burgeoning demand by the Chinese for essential and discretionary goods.

Hengan International (SEHK: 1044), a manufacturer of sanitary napkins and baby diapers in China, offers close to a 7% dividend yield.

Tingyi Holdings (SEHK: 0322), a company that produces and distributes instant noodles, beverages and cakes, provides a 2.7% yield.

And there are many more such examples if the astute investor cares to look more closely.

And we'd like to invite you to join us as we participate in this growth.

This week, we'll be opening up limited seats to our premium service, David Kuo's Income Portfolios. Keep a lookout for the exclusive email invitation.

For over 30 years, David Kuo has successfully built many winning portfolios. What's his secret? We break it down for you in our latest FREE special report. Discover his strategies and stock insights for 2022. Click here to download now.

Disclaimer: Royston Yang owns shares in Alphabet, Meta Platforms, Starbucks, DBS Group and Apple.