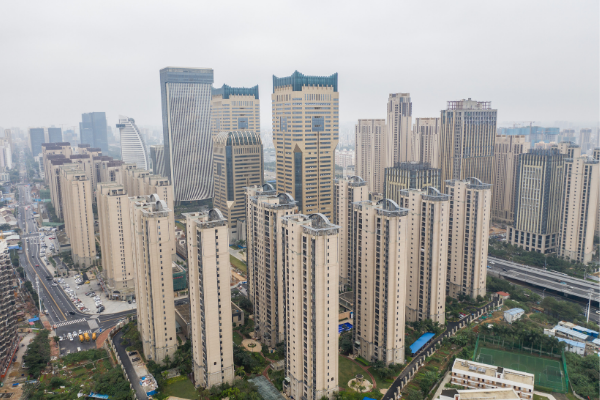 25 Jan

3 Asian-Themed Stocks I Would Buy with S$20,000

There are many ways investors can ride on the growth of Asia.

A growing middle class and rising affluence are driving higher levels of consumption.

At the same time, Asian countries are modernising by investing in infrastructure and technology.

All these trends point towards a future where Asia is poised to lead the world into a new era of growth.

As investors, we should not miss out on this opportunity of a lifetime to tap on this burgeoning growth.

There is something for everyone: growth-oriented investors can enjoy capital gains as their portfolio companies report higher profits and cash flows, while income-driven investors can savour rising dividends from businesses.

A wide range of companies is tapping into the plethora of opportunities provided by this region.

Here are three stocks with Asian exposure that I will buy with S$20,000.
American Tower (NYSE: AMT)
American Tower (AMT), structured as a REIT, owns and operates a portfolio of more than 181,000 communication sites across the world.
These sites are leased to wireless service providers and communication service providers and are often on long-term leases with built-in contractual escalation clauses.
As of 30 September 2020, around 41% of AMT's towers were located in Asia, with the US and Latin America making up another 46%.
5G networks act as a long-term catalyst for the business as many telecommunication companies plan to build the required infrastructure to upgrade their networks.
AMT has had an impressive history of growing its dividends by an average of 20% over the last couple of years.
This trend looks set to continue as there are strong tailwinds in the industry that should see continued leasing demand for AMT's diversified portfolio of towers.
Just this month, the company announced the acquisition of Telxius Towers from Telefonica S.A. (BME: TEF).
The acquisition comprises around 31,000 communication sites in Germany, Spain, Brazil, Chile, Peru and Argentina, and will cost the company around €7.7 billion.
Besides, AMT also plans to spend around US$500 million to construct a pipeline of around 3,300 new sites in Germany and Brazil from now through 2025.
Shenzhou International (SEHK: 2313)
Shenzhou International is a vertically integrated manufacturer of knitwear products.
The company sells a variety of products including sportswear, casual wear and lingerie.
For the first half of 2020, sales to both China and Japan made up close to half of total sales.
Statistical data from China Customs showed that the export value of textile products increased by 27.8% year on year for the January to June 2020 period.
However, consumer demand has fallen temporarily due to the effects of COVID-19 but is expected to pick up once conditions improve.
Despite these challenges, the company managed to maintain its sales with just a small 0.4% year on year decline.
The gross profit margin was maintained at 30.9% while net profit attributable to shareholders increased around 4% year on year to RMB 2.5 billion.
An interim dividend of HK$0.90 was declared with its trailing 12-month dividend standing at HK$1.90. The current dividend yield is 1.2%.
Shenzhou has invested a total of US$110 million thus far in a new garment factory in Phnom Penh, Cambodia and around 50% of the second phase of construction has been completed.
In addition, the company has also invested around US$100 million in another garment factory in Vietnam that is still under construction.
These initiatives are part of the company's plans to diversify its production bases outside of China to lower its overall costs.
China Mengniu Dairy (SEHK: 2319)
China Mengniu manufactures and distributes dairy products in China.
Its diversified slate of products includes liquid milk, ice cream and cheese.
As at the end of June 2020, the company's annual dairy production capacity reached 9.75 million tons.
The pandemic had disrupted supply chains temporarily, leading to the company incurring additional expenses to control the spread of disease.
Sales for the first half of 2020 dipped by 5.8% year on year while net profit plunged 41.7% year on year as a result.
However, China Mengniu continued with its digitalisation strategy despite these challenges.
The company is focusing on bringing its supply chain online and is establishing an information system to drive the use of data in its business.
It has also started a smart warehousing initiative to improve its logistics and delivery capabilities.
The company also made social contributions by highlighting the importance of milk in the prevention and treatment of COVID-19, thereby enhancing its reputation among customers.
With the company's strong market position, coupled with its wide breadth of products, it should see a strong recovery in domestic consumption once the pandemic passes.
And we'd like to invite you to join us as we participate in this growth. Next week, we'll be opening up limited seats to our premium service, David Kuo's Income Portfolios.
The service is strictly by invitation only, so if you'd like to receive your exclusive invitation, click HERE to sign up for the invitation now!
Disclaimer: Royston Yang owns shares in American Tower.